COURIER SERVICE TO ALL SPAIN
Sworn Translator for English – Spanish
We have the best sworn translators able to translate from English to Spanish or Spanish to English according to your needs. We offer a high quality service in each of our translations.
All our English sworn translators are certified by the MAEC (Ministry of Foreign Affairs and Cooperation) with their corresponding official seal and identification number, which is unique to each translator.
Digital Signature Available
You can receive your document in digital format with the translator's signature.
Free Shipping
We send your translated document within the Spanish territory at no additional cost.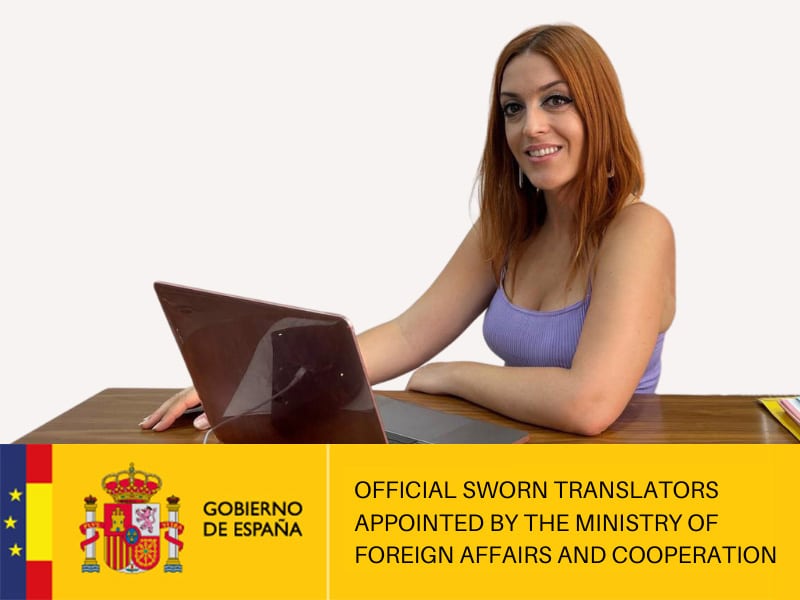 Request your translation quote
Official English – Spanish translations
If you have an official document in English and you need to submit it to a Spanish administration or institution you would have to apply for an official translation into Spanish.
Likewise, when presenting a certificate, resolution or official document which has been drafted in Spanish in an English-speaking country this must be duly legalised and translated into English so it can be considered valid.
It is important to emphasise that our certified translations are recognised by all countries which use Spanish or English as official languages.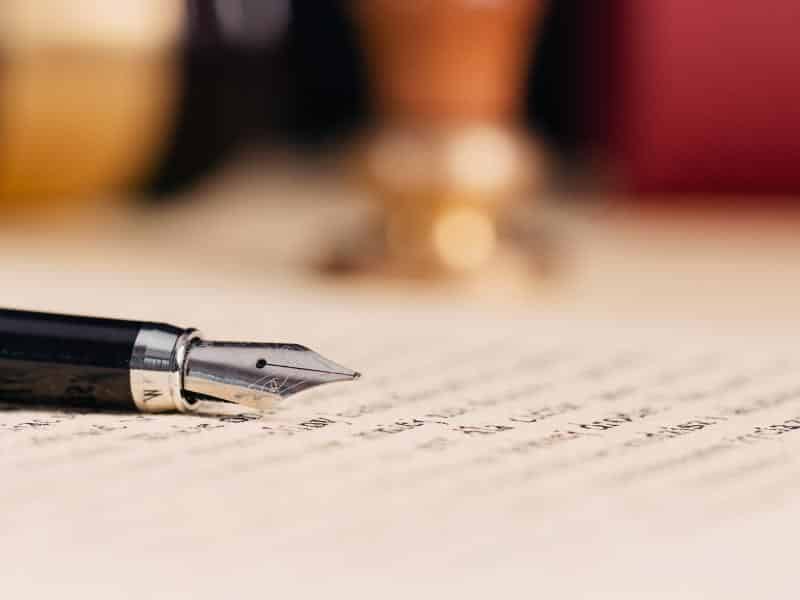 How to get your English – Spanish sworn translation?
We will send you a quote
As soon as we receive the document we will send you a personalised quotation.
We are working for you!
After the payment has been made we will start working on your translation. Once the work is completed we will contact you again to send it to your domicile.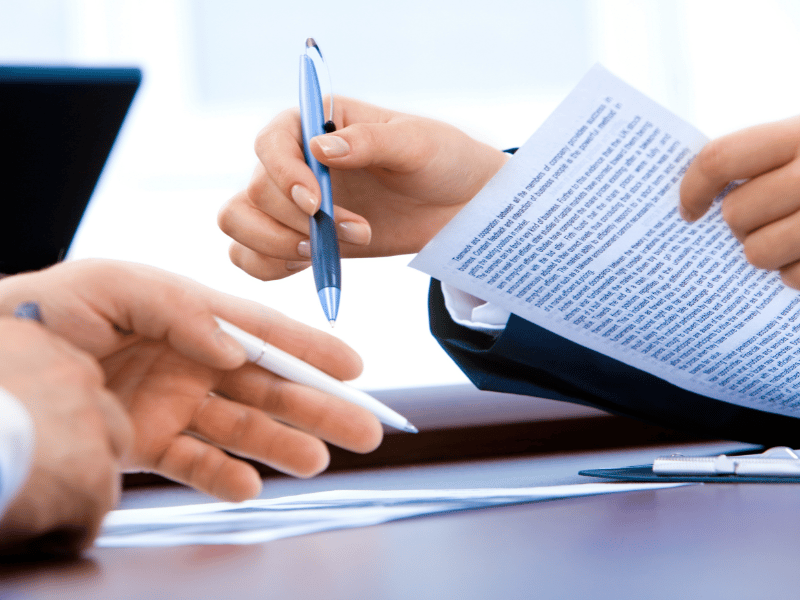 Requirements of a sworn translation
To be considered sworn or official, an English/Spanish translation must comply with the following requirements:
The translation will always contain the text of the original document as well as numbers, if any. It is important to clarify that in sworn translations conversions from one measurement system to another cannot be done. The sworn translation must always reflect the information shown by the original document.
It is essential to describe all the seals and signatures that appear.
The English/Spanish translator will add his certification at the end of the document. This certification guarantees that the translation is complete and faithful to the original document.
The translation will have to be accompanied by the sealed copy of the original document.
The translator will have to sign and seal each and every page.
The sworn translation can be delivered either on plain paper or stamped paper or in pdf format with the translator's electronic signature. The decision on the type of paper will depend on the translator himself, but there is no obligation in this respect.
In England the translation must be signed and stamped by a Commissioner of Oaths. Whereas in the United States anyone can perform a sworn translation as long as he adds an affidavit, the regulation may vary depending on the state. In the case of Ireland, the English sworn translator must have 5 years of experience and 2 specific exams passed.
Most demanded sworn translations
Degrees and Diplomas
Transcript of Records
Cambridge and Trinity Certificate
Birth Certificate
Certificate of Single Status
Adoption File
Death Certificate
Residence Permit
Divorce Decree
Sexual Offenses Certificates
Contracts of Sale and Purchase
Labor Life
Prices for official English translations
Please note that these are approximate prices (taxes included) since each document has unique characteristics that make it difficult for us to give a global price to all customers. For this reason we have enabled a form in order to provide you with a quotation customised to your needs.
0,07€
* PRICE PER WORD
---
Document +400 Words
40€
* 1 PAGE 400 WORDS
---
Birth Certificate
Marriage Certificate
Divorce Certificate
84€
* BY APOSTILLE
---
Apostille Spanish Document
Frequently asked questions
Can an apostilled document be translated?
The Apostille is a simple form of legalization of documents between all the signatory countries of the Hague Convention of 1961 which will save us a lot of bureaucratic procedures. Spain and the United Kingdom are members of this Convention.
If what we are going to translate is a public document that has been issued by an administration, a notary, a university, a registry, etc., it will surely be accompanied by its corresponding Apostille that will have to have been issued by the country of origin of the document. The Apostille will also have to be translated.
Do translations expire?
The translations themselves do not have an expiration date but if they are made with reference to a document that does, for example, certificates issued by the Civil Registry (birth, death, etc.), they will be valid for the same period of time as the document they accompany.
What is a sworn English translator?
It is a translator who is proficient in the English language and has been endorsed by the Ministry of Foreign Affairs as a sworn translator, with its corresponding stamp and signature, attesting to the veracity of the translation of a foreign document. All his translations have a official character before the authorities and public bodies.
How to know if an English translator is official?
An official translator must have a seal y identifying number issued by the Ministry of Foreign Affairs and Cooperation of Spain. The stamp contains: full name of the translator, certificate of suitability number and year of issue.
How long does an official translation take?
The term of translation is 2-3 working days for simple translations of no more than 3 pages or 700 words. For other types of documents the time may vary.