COURIER SERVICE THROUGHOUT THE CANARY ISLANDS
Sworn Translators Gran Canaria
Looking for a quality sworn translation with legal validity for documents in Gran Canaria? Elbatrad offers you the best service. We are the leading translation company in the Canary Islands, with the best team of translators certified by the Ministry of Foreign Affairs and Cooperation.
Our translators specialize in all types of sworn translations, from diplomas, medical certificates, marriages to lease contracts. We offer translation into more than 40 languages, the most requested are: English, German, Italian, French, Ukrainian, Portuguese and Russian.
Certified sworn translations are signed and stamped by a professional accredited by the Spanish Government to guarantee the quality of the work performed.
We offer competitive prices and immediate delivery to any point of the Canary Islands archipelago. If you need a legally valid translation in Las Palmas do not hesitate to contact us.
Translations with legal validity
Our translations will be certified, signed and stamped by official translators.
Privacy and Security
We guarantee maximum confidentiality of your documents.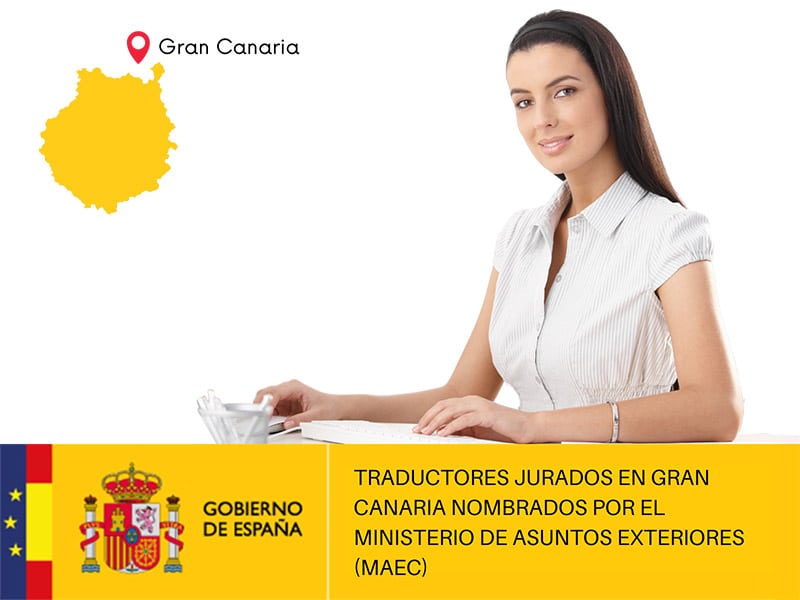 Receive a Personalized Quote
How to get a Sworn Translation in Las Palmas de Gran Canaria?
Sworn, official or certified translations have an enormous relevance due to their legal validity. These documents can only be carried out by authorized translators, who will stamp and sign the translation to validate it. For this reason, not everyone is capable of performing a sworn translation in Gran Canaria.
When you need this type of service in Las Palmas de Gran Canaria, it is important to determine if the agency or company has professionals accredited by the MAEC. All of them must meet the legal requirements and professional training to interpret any document to be translated. Our agency employs only sworn or official translators for this purpose.
Certified sworn translators in Las Palmas are experts in legal, economic and linguistic fields.ca; These skills are essential to achieve a correct, accurate and complete translation without errors of any kind. Once the translation is finished, it will have official characteristics and can be presented before judicial and administrative bodies.
We offer our service all over the Canary Islands! We have sworn translators in Tenerife, Gran Canaria, La Palma, La Gomera, El Hierro, Lanzarote and Fuerteventura. You can receive the translated documents in our offices, by courier or in digital format with Electronic Signature. So if you require a sworn translation in any of the islands, we are here to help you!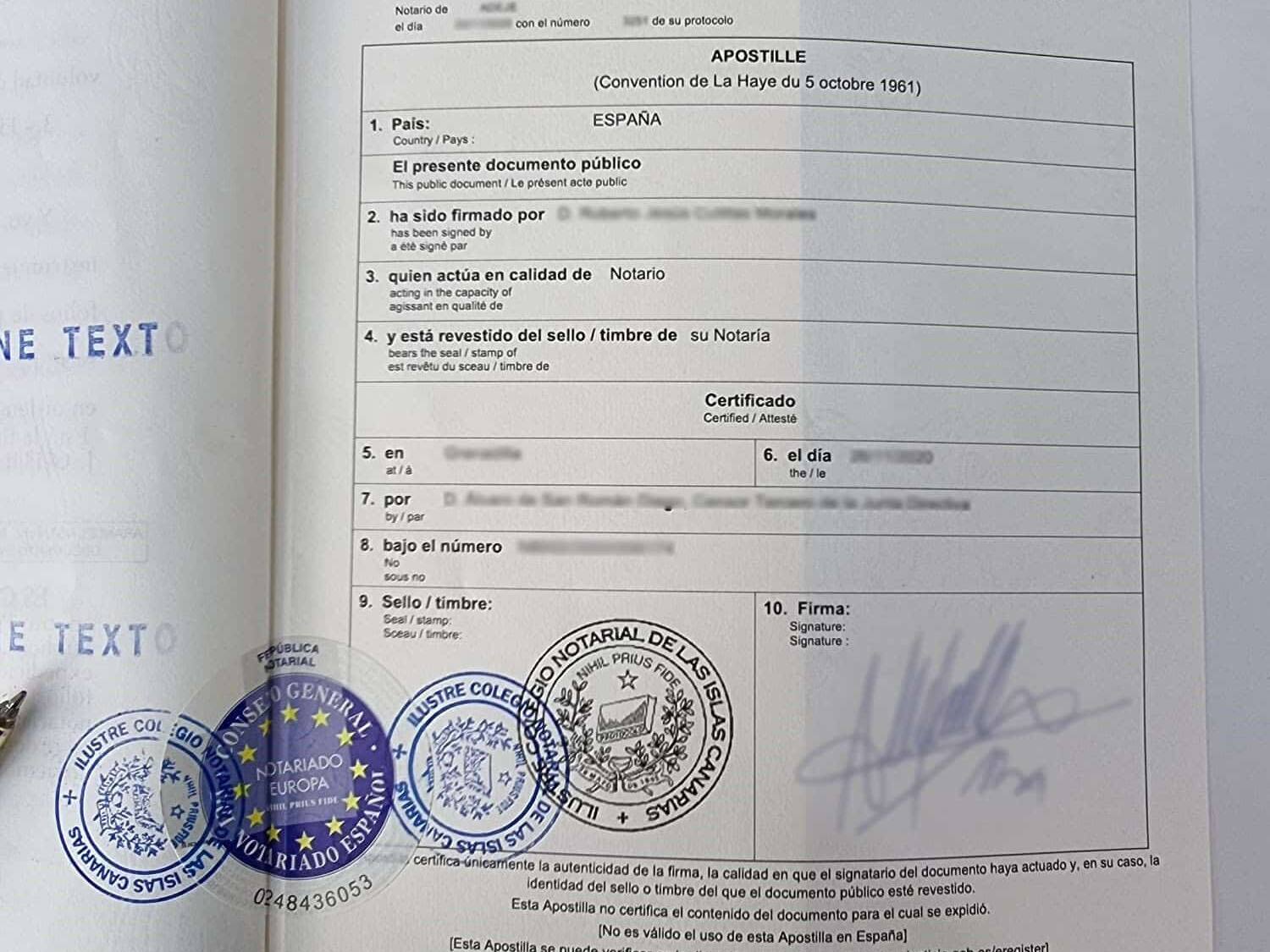 Apostille for Sworn Translations in Gran Canaria
Presenting a foreign document in Las Palmas de Gran Canaria requires, most of the times, legalization and translation. Legalization is achieved by obtaining the Hague Apostille, which must always be issued in the country where the document was issued.

If the document is Spanish, then it needs to be apostilled directly by a notary. After having the Apostille we must resort to an accredited professional translator to make the translation effectively and match its original content.
The form in which the Apostille is presented varies from country to country; normally, it appears as an attached page at the end of the document or on its reverse side. If the country is not part of the Hague Convention, then it is necessary to legalize it through consular channels where it was issued.
Determine if a Translator in Gran Canaria is a Sworn Translator
If you are in Gran Canaria and you need the services of a sworn translator, you should check the certification that said translator adds at the end of the translation. This certification must include the name, surname and identification of the translator, along with the date and place where the sworn translation was done, as well as the stamp and signature to guarantee that it is a true copy of the original document.
Law 39/2015 also introduced an important novelty: official translators can sign electronically in pdf format, which is very practical from an economic point of view and saves a lot of time in shipments. These digital signatures become even more important after the Covid-19 pandemic due to the restrictions imposed on mobility and meetings.
Also, the Spanish authorities recognize these digital signatures as legitimate for officially translated documents. The information included will be in the same format as if a physical signature were used but with some additional information about the Sworn Translator.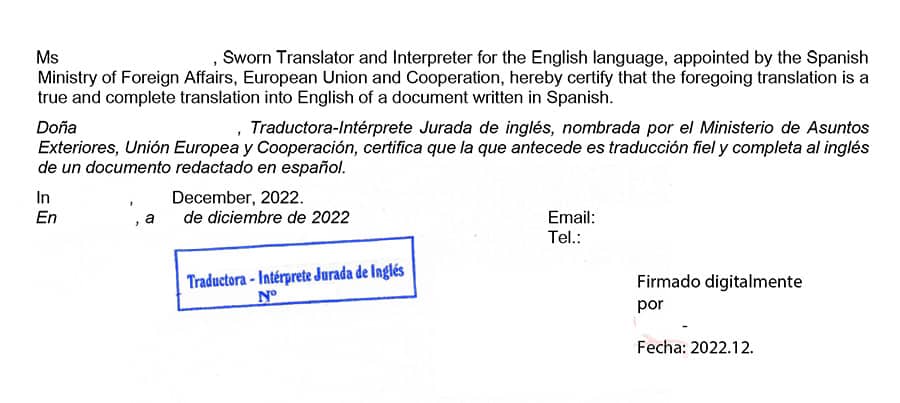 Most Requested Certified Translators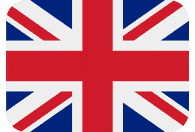 Sworn Translator for English in Gran Canaria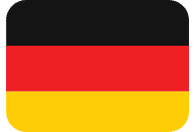 Sworn German Translator in Gran Canaria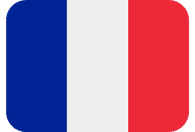 French Sworn Translator in Gran Canaria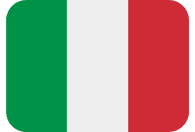 Italian Sworn Translator in Gran Canaria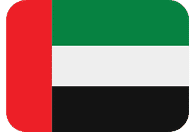 Arabic Sworn Translator in Gran Canaria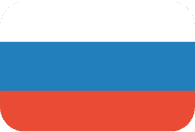 Sworn Translator for Russian in Gran Canaria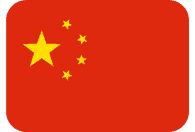 Chinese Sworn Translator in Gran Canaria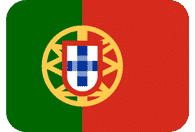 Portuguese Sworn Translator in Gran Canaria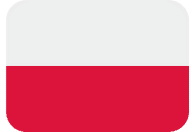 Polish Sworn Translator in Gran Canaria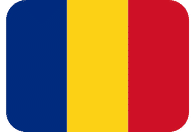 Sworn Translator for Romanian in Gran Canaria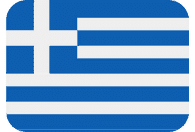 Greek Sworn Translator in Gran Canaria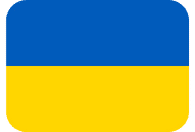 Sworn Translator for Ukrainian in Gran Canaria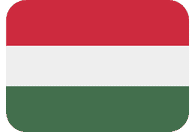 Hungarian Sworn Translator in Gran Canaria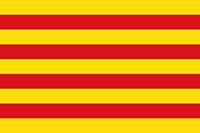 Sworn Translator for Catalan in Gran Canaria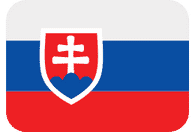 Sworn Translator for Slovenian in Gran Canaria
Find out how to get a certified translation in three easy steps!
We will send you a quote
As soon as we receive the document we will send you a personalized quote.
Working for you!
When you make the payment we will start the translation, when it is finished we will contact you to send you the translation.
Municipalities of Gran Canaria, where you can enjoy our services.
Legal Translator in Agaete
Legal Translations in Agüimes
Sworn Translations in Artenara
Sworn Translations in Arucas
Sworn Translations in Firgas
Official Translations in Gáldar
Legal Translation in Guía
Legal Translations in Ingenio
Sworn Translator in Mogán
Sworn Translations in Arguineguin
Legal Translation in Moya
Sworn Translation in San Bartolomé Tirajana
Sworn Translator in San Mateo
Sworn Translator in San Nicolás de Tolentino
Sworn Translator in Santa Brígida
Official translators in Santa Lucía de Tirajana
Certified Translators in Tejeda
Certified Translators in Telde
Certified Translators in Teror
Certified Translators in Valsequillo
Legal translators in Valleseco
Sworn Translators in Las Palmas de Gran Canaria
Sworn Translation Services in Las Palmas de Gran Canaria
Get the best quality for your sworn translations in Gran Canaria! We guarantee a service of excellence for each of our services. If you need any service that is not included in our list, do not hesitate to contact us! We are committed to offer you the best products and services related to sworn translations.
Medical Certificates
Medical Reports
Medical insurance certificate
Vaccination certificate
Translation of Degrees and Diplomas
Grade Certificates
Certificate of Studies
Academic Translations
Sworn Translation University Degree
Court Judgments
Notarial Deeds
Company Registration
Certificates of Sexual Offenses
Divorce Judgments
Articles of Incorporation
Contracts of sale and purchase
Lease agreements
Apostille and Translation
We manage the Apostille and subsequent translation of any type of document issued in Spain that you need to present in another country.
Language Interpretation
We provide an on-site interpreting service in Gran Canaria for corporate meetings, appointments at town halls, banks and notary offices, among others.
Frequently Asked Questions
What is a legal translation and what are its characteristics?
Legal translation is a specialty that deals with the interpretation and adaptation of legal documents or documents related to administrative or legal processes.
The difficulty of this task lies in the fact that legal documents usually contain a very particular language, full of archaisms, subordinations and passive constructions, in addition to an excessive length in their paragraphs. This, added to the presence of concepts specific to the law and unknown in everyday life, makes great precision and skill necessary to carry out this type of translation.
How much does an official translation in Gran Canaria cost?
When it comes to sworn translations, the price can vary depending on the document in question and the language pair involved. In Gran Canaria, the average cost of a sworn translation is between 0.06 and 0.09 euros per word for documents of 3 or more pages.
These figures may increase if the document is more complicated, such as scientific or legal documents.
It is important to note that prices for sworn translations vary depending on the language pair involved, as well as the length of the text and the complexity of the content. For example, translations between Romance languages (Spanish-French, Spanish-Italian) are usually cheaper than those between Asian languages (Spanish-Chinese). If the document contains very specific language (e.g. scientific terms), the cost may be higher than standard.
How much does it cost to translate a birth certificate in Gran Canaria?
In Gran Canaria, the translation of a birth certificate is a procedure that can be done through a sworn translation agency. The amount that will be charged for this service is usually between 45 and 60 euros, which is similar to the amount that would be charged for the translation of other certificates such as marriage or death certificates, depending on the language in which the translation is to be done.